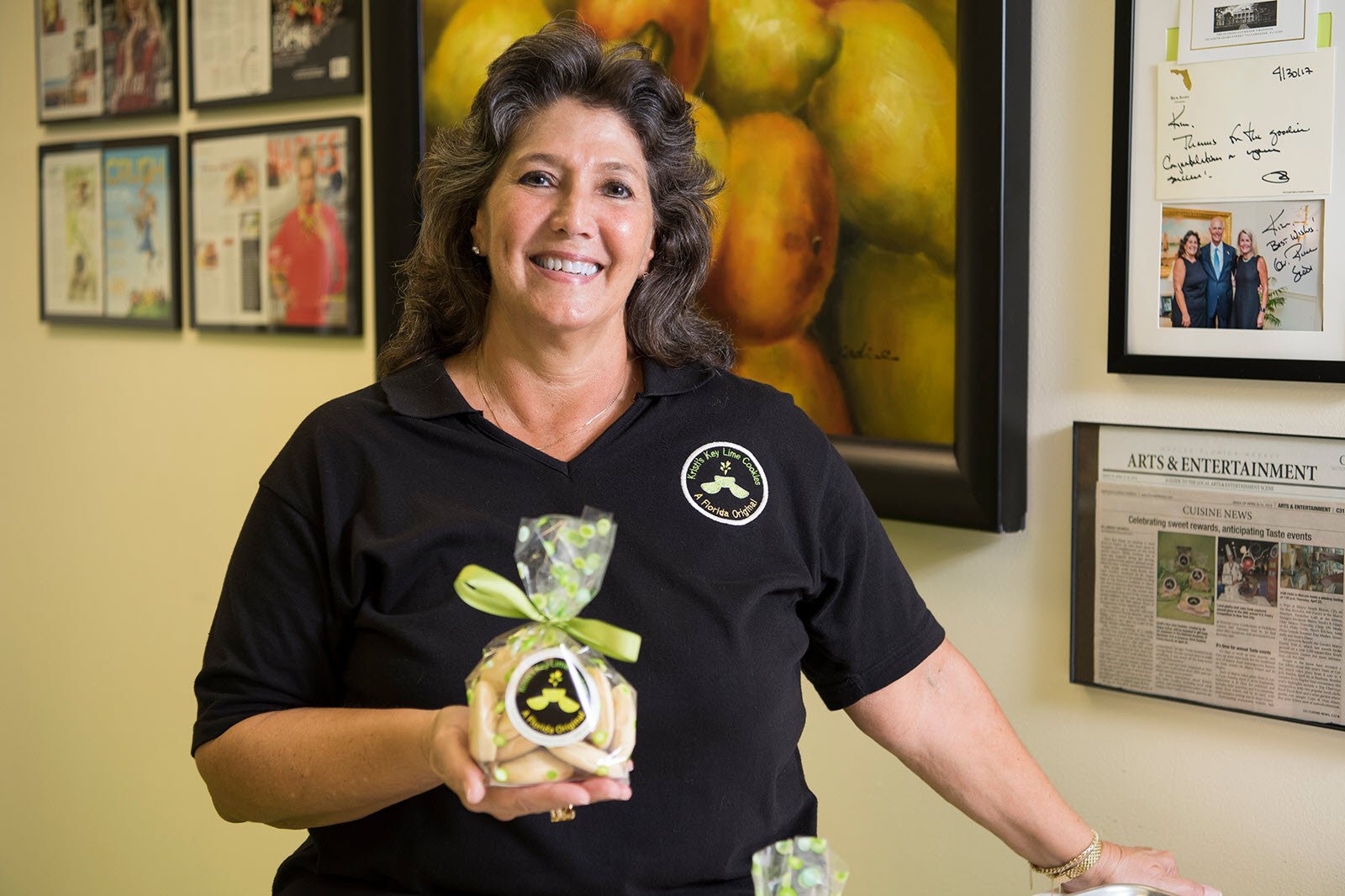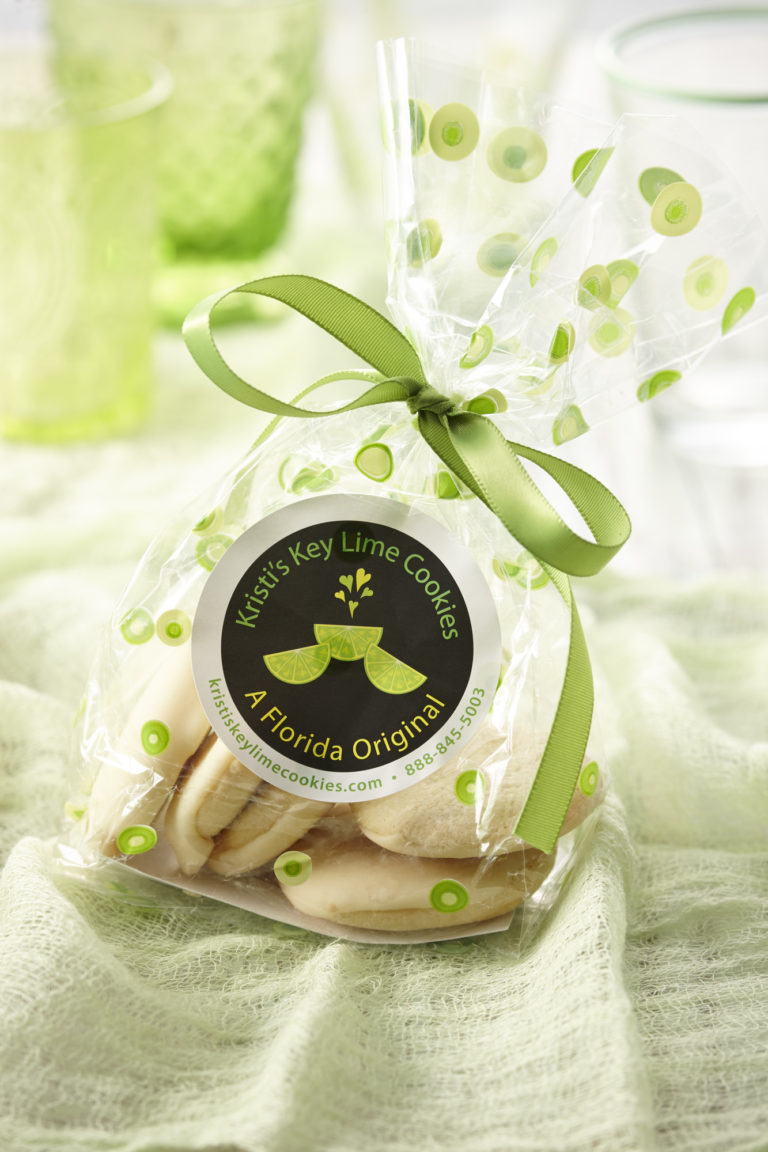 Creator of Kristi's Key Lime Cookies
After a successful career in graphic arts/printing in the Baltimore, MD area, Kim Casciero was introduced to Naples, Florida, in 1980 by close friends that relocated to the area. When Kim stepped foot on Vanderbilt Beach, she decided that Naples was going to be where she would live her life when she retired. In 1988, she purchased a home and became a snowbird. In 2003, Kim began a new career in finance and in 2009, she finally made the permanent move to Naples. She brought with her a love for baking that has always been a part of her life.
As a child she watched her Grandmother Casciero bake and cook and was inspired by her. Kim had baked biscotti and Italian cookies, cheesecakes, wedding, birthday, and specialty cakes for friends, family, children's parties, event planners, and as gifts for her clients over the years. Wanting to tap into this as an opportunity for a business, she created Be Happy Cakes in 2009. The company started with her supplying cheesecakes & pound cakes to local restaurants & country clubs. These, of course, included Key Lime Cheesecake and her unique Key Lime Pound Cake. Wanting to create a decadent Florida treat that would be easily shippable, she created and tested her own recipes ( her grandmother's original ingredients scale sits on her kitchen counter for inspiration), and finally after many trials, Kristi's Key Lime Cookies (named for her niece) was born. This exciting new offering from Be Happy Cakes reflects the flavor that IS Florida from the expert hands of this baking master.
Kristi's Key Lime Cookies are a wonderful gift! They are PERFECT for wedding favors, wedding guest gift bags, corporate gifts, corporate conference attendee gifts and give always! AND they are KOSHER.
A vanilla cookie smothered with a decadent key lime topping that contains NO PRESERVATIVES! Our cookies are hand crafted, baked fresh to order, and will arrive in 5-7 days from the day of your order, and once you've received them, they'll stay fresh and delicious for 3+ weeks!  AND we are KOSHER.
Available GLUTEN FREE in 2 piece packages or 1/2 lb. bags.
Kristi's Key Lime Cookies make the Perfect Gift for
Thank you's
Get Well Soon
Corporate
Raffle Baskets
!
...or a great addition to gift & raffle baskets!
Although, we won't tell if you just want them for yourself. 🙂
Corporate, Wedding, Wholesale & Quanity Orders